Current Grantee
UpBeat NYC
The philosophy of UpBeat NYC is that all children are innately musical and the study of music inspires discipline, teamwork, social/emotional growth, and a culture of constant learning. In service to this philosophy, UpBeat provides high-quality, long-term music training via year-round music classes and orchestra programs for ages 5-18 in the South Bronx.
View Website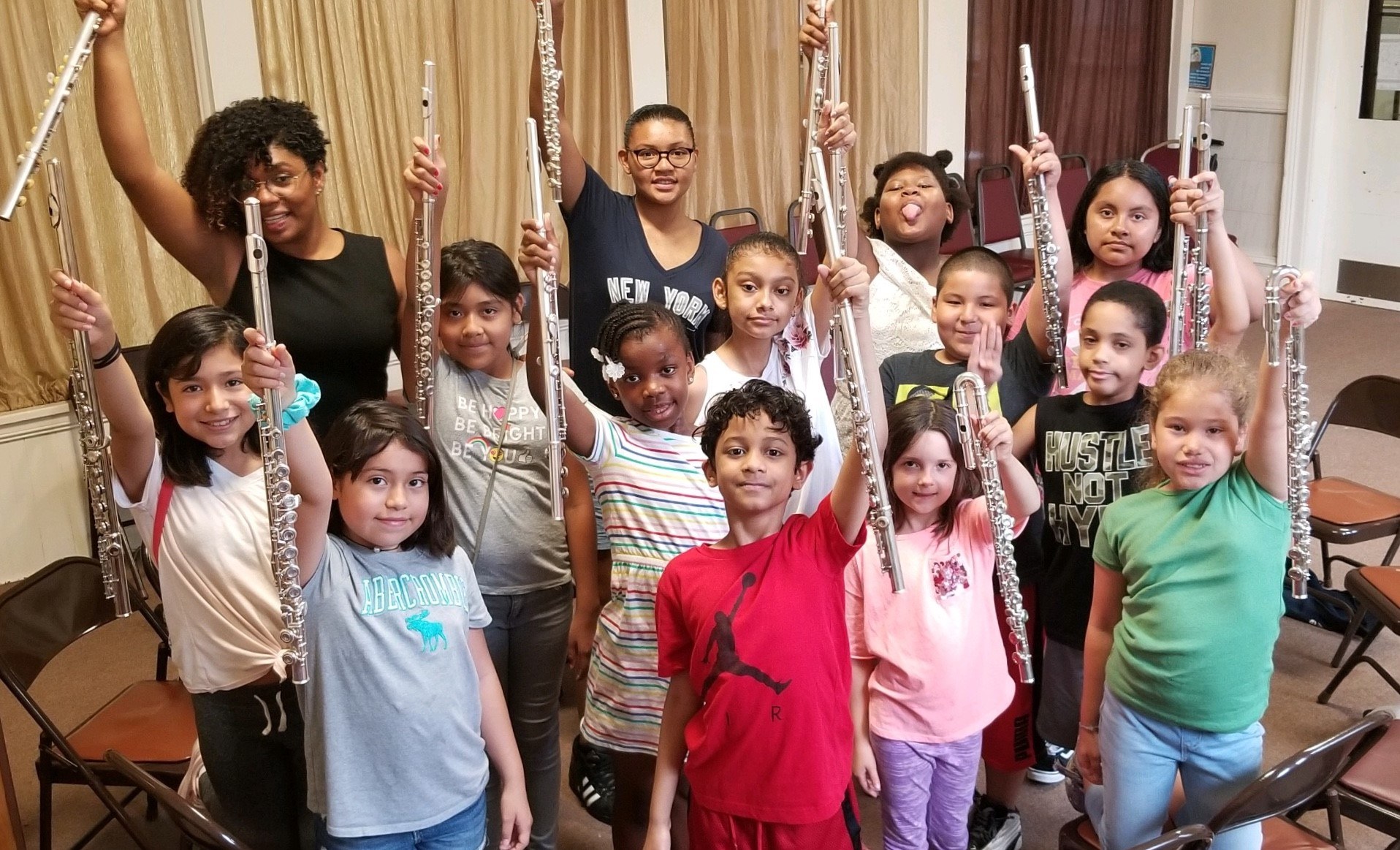 UpBeat NYC Factsheet
FACT ONE:

In 2019, UpBeat performed at the Puerto Rican Heritage Celebration at City Hall and with the NY Philharmonic at the Rubenstein Atrium at Lincoln Center.
FACT TWO:

UpBeat's Music Teaching Internships provide UpBeat participants with customized music education training and experience in the field of music education.