Current Grantee
Tech Kids Unlimited
Tech Kids Unlimited is on a mission to empower neurodiverse students' lives through computer science and technology skills. TKU inspires digital natives with disabilities to create, develop, and share the tools of technology in a supportive and nurturing environment. By addressing gaps in access to accessible educational experiences with technology, TKU strives to change the paradigm for education and employment for neurodiverse students.
View Website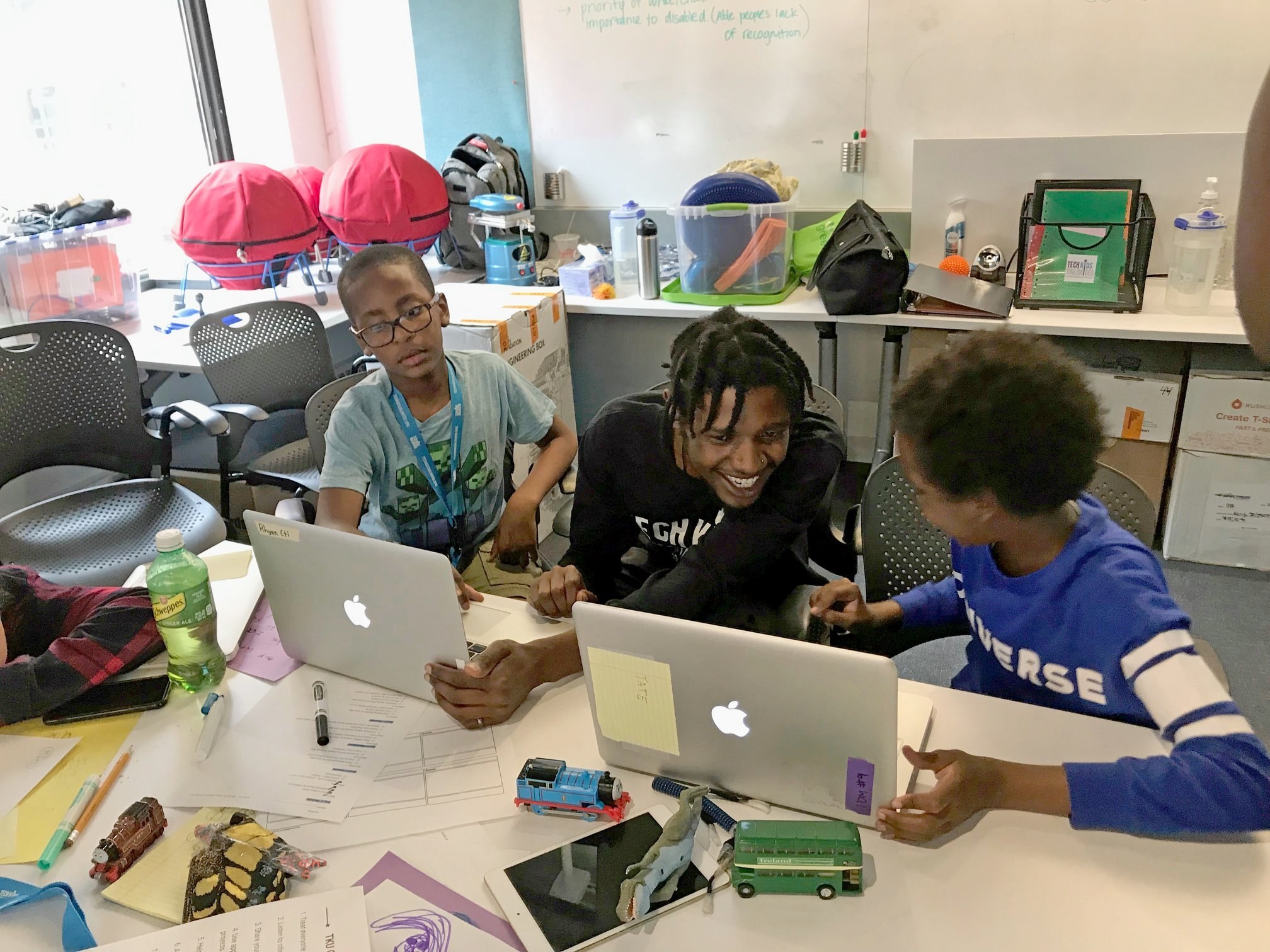 Tech Kids Unlimited Factsheet
FACT ONE:

TKU offers programs year-round and in 2020 served 500 students who are taught in environments using explicit instruction, repetition, visual schedules, scaffolding and peer learning.

FACT TWO:

Programs include Sunday Afternoon programs, Weeklong Summer programs, Digital Agency for Teens, Make, Learn, Play after-school, Creative Tech Internship, Career Readiness Internship Summer Program, Parent programs, Hackathons and a College Access Program.