Current Grantee
Extreme Kids and Crew
Launched in 2010 Extreme Kids and Crew operates sensory play spaces and arts programming for students with disabilities in underserved NYC public schools. Through EK&C's arts, music, and movement programming, these students learn important skills , some as simple as learning to make eye contact or hold a paint brush, that will improve their daily lives and interactions
View Website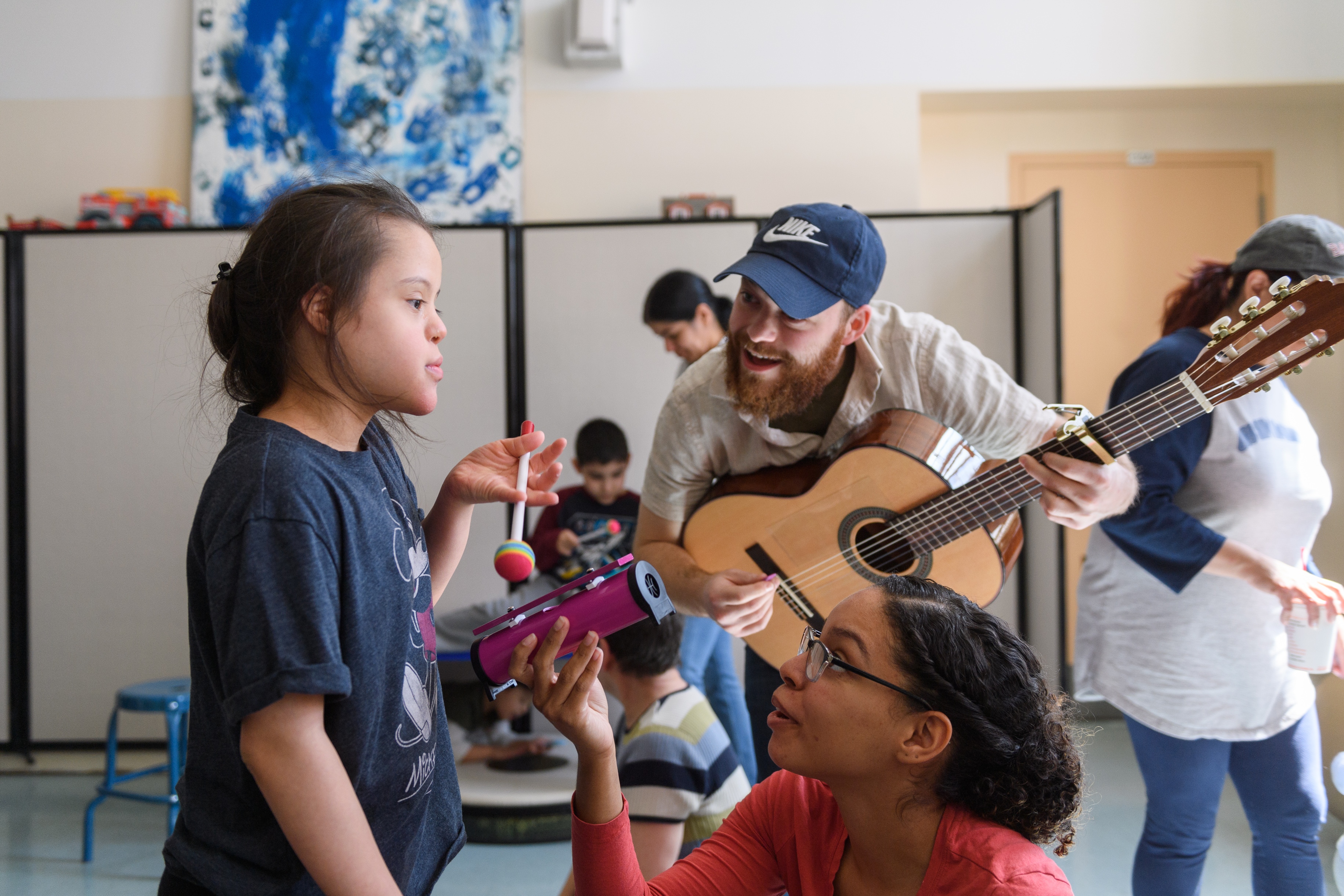 Extreme Kids and Crew Factsheet
FACT ONE:
In response to the demand for EK&C's services over the past five years, they have tripled their capacity.

FACT TWO:

Extreme Kids and Crew has recently embarked on creating evaluation protocols for their programs. These tools were designed to assess the program's success in shifting key behaviors over the course of each child's participation in the program invention. The tool measures three core areas of skill development:
Individual: Physical strength, language, following routines, imaginative play, and academic independence;
Emotional: Dealing with disappointment, expressing frustration and anger, as age appropriate;
Interpersonal/social: Flexibility, confidence, communication, socialization, and conflict resolution.