Current Grantee
America On Tech
AOT believes that everyone should have the opportunity to compete fairly for the opportunities of today's technology-driven workforce, particularly low-income students of color and women. With equitable access to technology and professional development, they can succeed in the 21st century and pave a way out of poverty.
AOT recruits and engages students from 70 high schools across all five boroughs to participate in AOT's coding and tech program, delivered annually by over 350 tech professionals at such companies as Google and Facebook.

View Website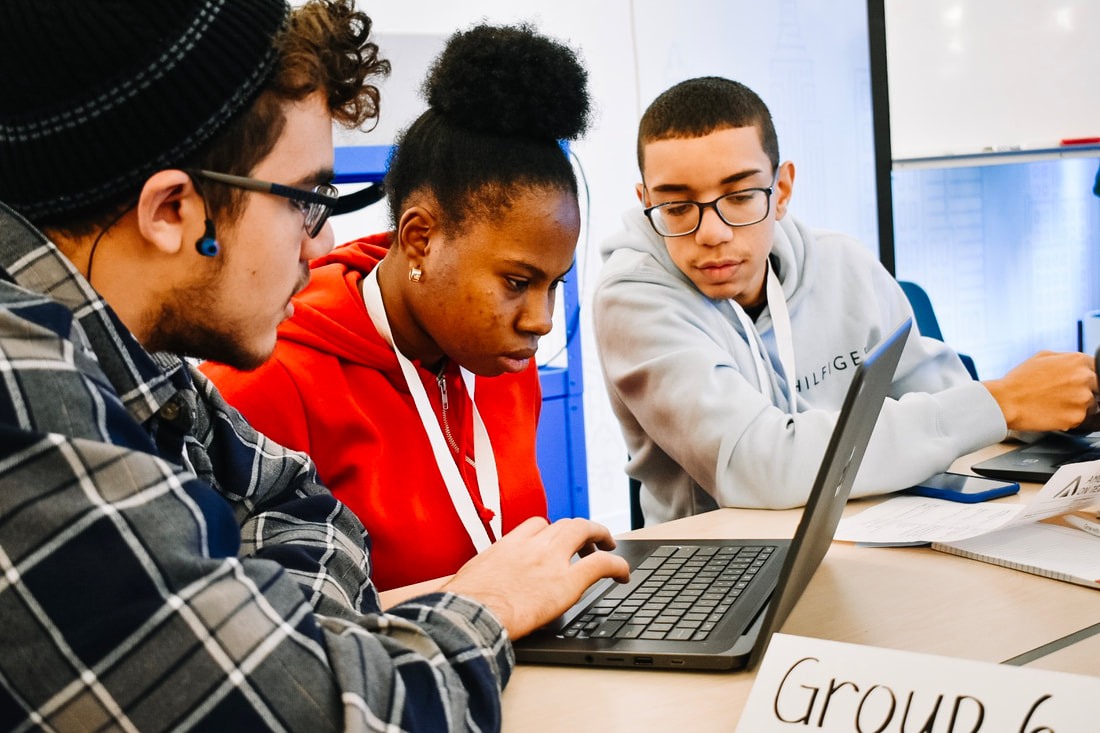 America On Tech Factsheet
FACT ONE:

95% of participants agree or strongly agree that America On Tech was one of the most valuable academic, personal or professional development experiences they've ever had.

FACT TWO:

America On Tech programs take place at companies and are taught by the software engineers of these organizations such as Google, General Assembly and 360i.