News
---
Remembering Sally Berg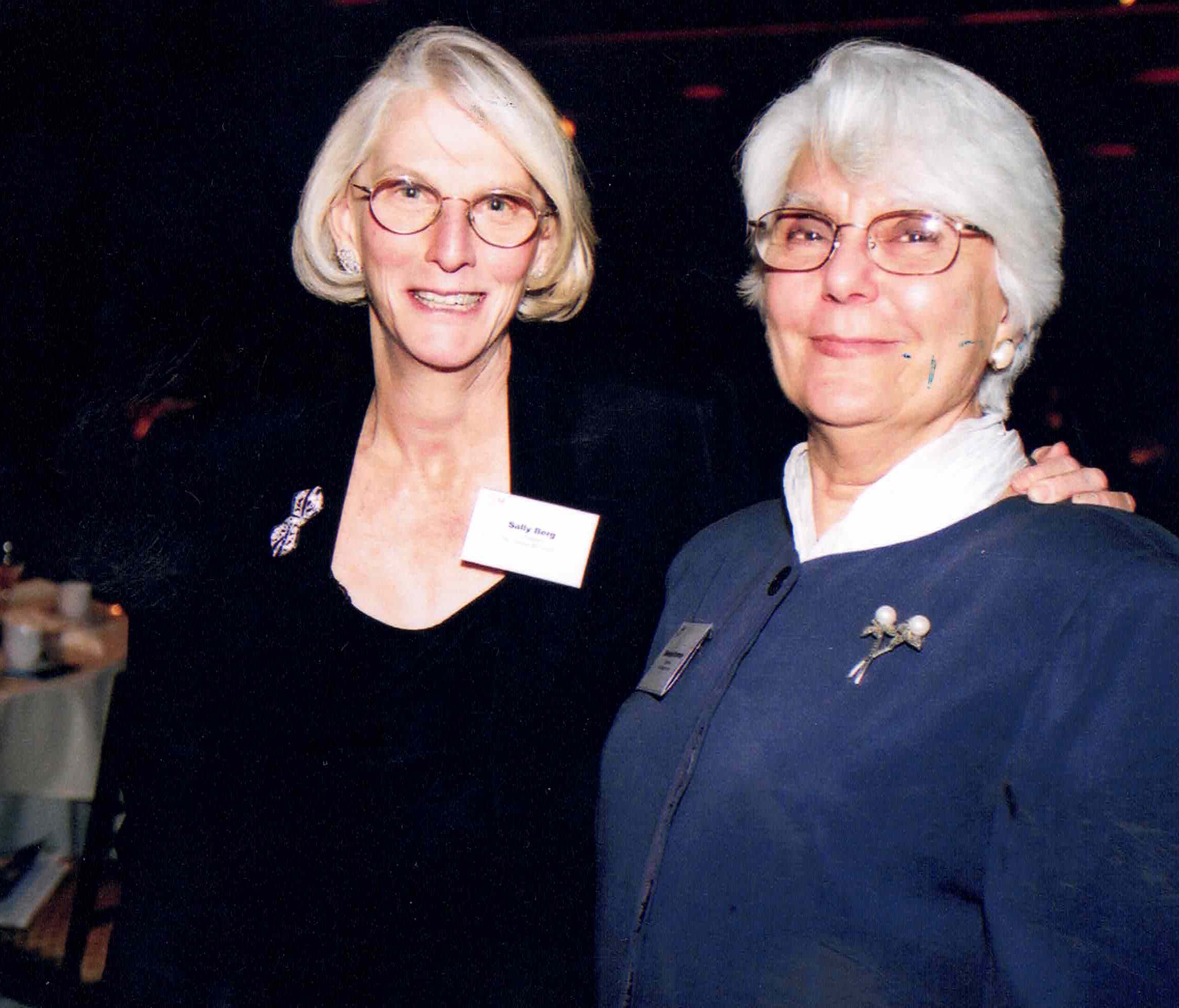 We are saddened to report that Sally Berg (pictured above with Catalog co-founder Barbara Kronman), who co-founded The Catalog for Giving (now SparkYouth NYC) died on February 7th, 2020. Sally will be remembered for her special ability to bring people together and work for the common good, her warmth, charm and intelligence, all of which contributed greatly to the success of The Catalog. She participated in all aspects of managing the organization, but most enjoyed making site visits and meeting the staff and kids who participated in our programs. Her dear friend and co-founder, Barbara Kronman recalls that it was always wonderful to watch the youngsters in the programs flock to her.
Sally instituted gatherings spotlighting individual member organizations in an intimate setting where a small group of supporters could meet the executive director and some of the youth served by that organization. Her guiding principle was that once people connect on a personal level; they are more likely to become active participants. This was demonstrated time and again as attendees became long-time friends and supporters of the organization.
Before founding The Catalog, Sally was co-director of Share, a self-help organization for women with breast cancer. She also worked in several other nonprofits for many years.
The SYNYC community extends condolences to Sally's children, Mary Berg Grossman and Peter Berg and three grandchildren.