News
---
Announcing Our 2021 SparkYouth Scholars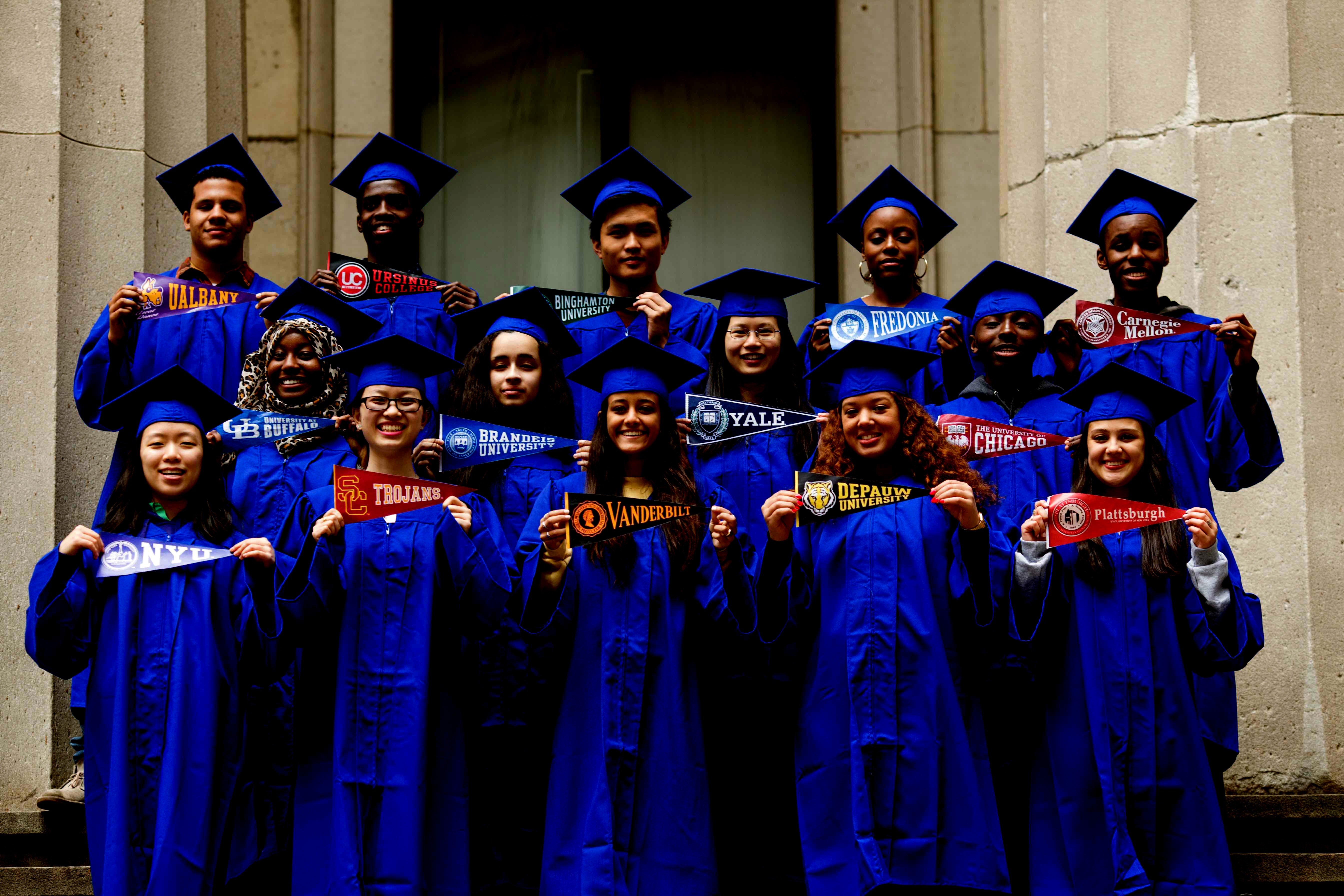 We are delighted to announce our 2021 SparkYouth Scholars! Our 2021 Scholars include 38 college bound NYC students who were selected to receive scholarship awards of $1000 to $1500 each. These students are headed to a variety of colleges including the following: Cornell, MIT, Brandeis, Tufts, Syracuse, Howard, Georgia Tech, and NYU.
The SparkYouth Scholarship is designed to help matriculating first year students from SparkYouth's grantee programs finance educational supplies such as computers and books, expenses not covered by financial aid packages. The SparkYouth Scholars were selected based upon applications detailing their academic accomplishments, financial need, and reflections on how their participation in the program set them up for future success. This year we awarded $49,000 in scholarships and will continue this program in the future.
SparkYouth NYC's board created the scholarship program to deepen its commitment to creating boundless futures for NYC youth. We are so proud is of how hard our SparkYouth Scholars are working to achieve success, and we are thrilled to be able to assist their college pursuits, especially during this pandemic which has been financially devastating for many NYC families.
We congratulate these outstanding young people and wishes them success in their pursuit of higher education. (Photo Credit: Breakthrough NY and America on Tech)
2021 SparkYouth Scholars
Jalyn Allen
Rofeeah Ayeni
Rodolfo Baez
Yayner Barrios
Nataly Castillo
Roshely Cipriano
Famourlaye Cisse
Jamaly Collado
Carlos Deleon
Urmi Devi
Jeffrey Donkor-Wiafe
Josefina Flores
Brando Francisco
Carlos Garcia
Fryda Garcia
Keyla Garcia
Dariana Gonzalez
Melissa Jimenez-Camejo
Alex Koiv
Yankuba Konteh
Jiajun Lin
Siera Long
Muntasha Lopa
Juliana Lucas
Michelle Martinez
Ana Mejia
Lesley Miron
Jennifer Oliveros Chalen
Utsha Paul
Alexis Perez
Kiara Rivas
Jaden Samuels
George Sucuzhanay
Alexis Tecorral
Christopher Ticona
Precious Tormale
James Wong
Xiuwen Zhu