News
---
SparkYouth Announces 2020 Spark Scholars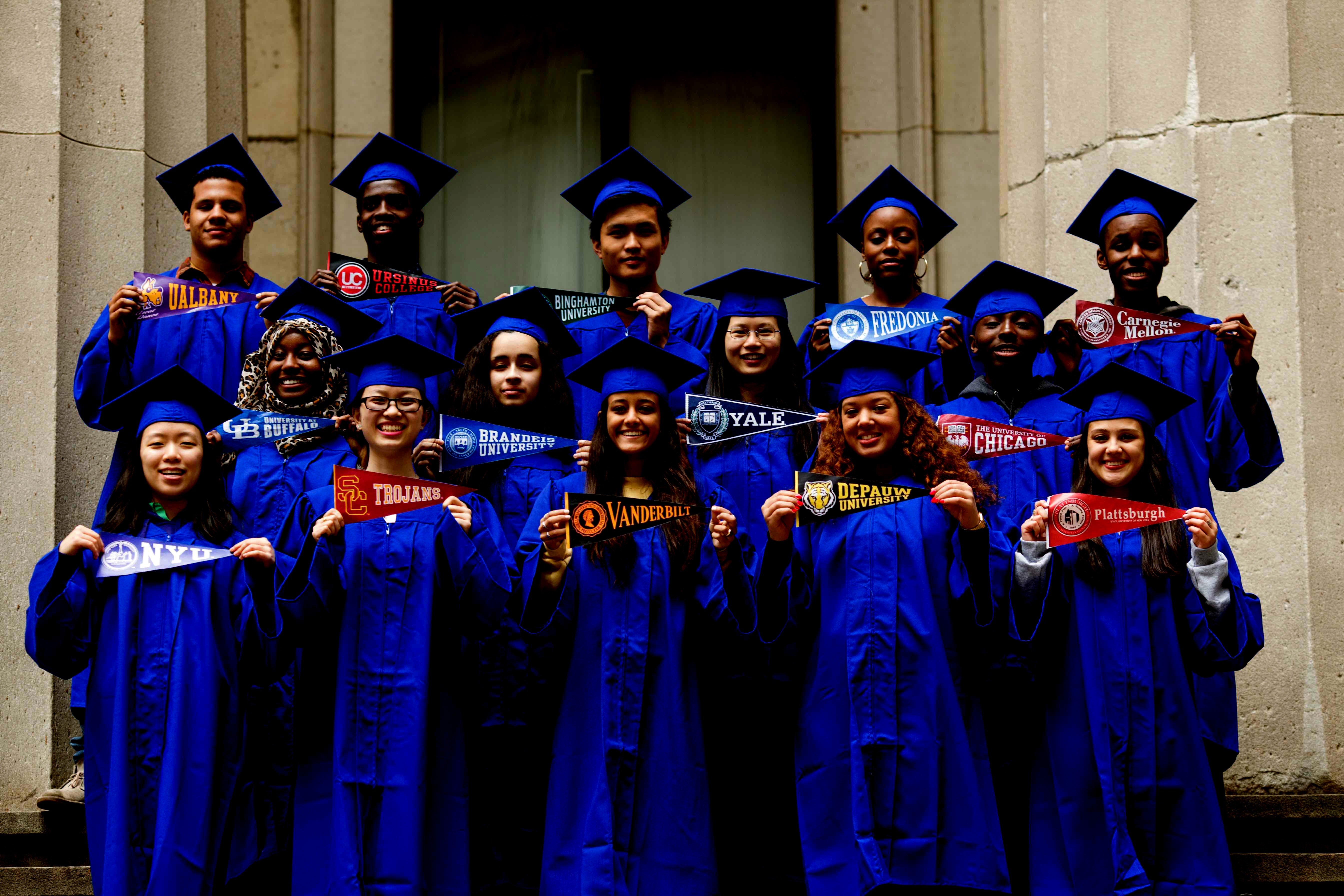 We are delighted to announced our 2020 Spark Scholars! This year's Scholars include 45 college bound NYC students who were selected to receive scholarship awards of $1000 to $2000 each.
The SparkYouth Scholarship is designed to help rising college students from SparkYouth's cohort of member programs finance educational supplies such as computers and books, expenses not covered by financial aid packages. The Spark Scholars were selected based upon applications detailing their academic accomplishments, financial need, and reflections on how their participation in the program set them up for future success. This year we awarded $75,000 in scholarships and hope to continue this program in the future.
SparkYouth NYC's board created the scholarship program to deepen its commitment to creating boundless futures for NYC youth. We are so proud is of how hard our Spark Scholars are working to achieve success, and we are thrilled to be able to assist their college pursuits, especially during this pandemic which has been financially devastating for many NYC families.
We congratulate these outstanding young people and wishes them success in their pursuit of higher education. (Photo Credit: Breakthrough NY)
2020 Scholarship Recipient List
Hushnud Amridinov
Kadidjatou Ba
Jayson Baptiste
Marlyatou Barry
Anne-Marie Batista
Taylor Bennett
Donovan Burgos
Amaris Carrillo
Wei Da Chen
Diana Diakite
Latif Diaoune
Darius Ervin
Aly Farciert
Jordan Flete
Meiqin Gao
Mohammed Ibrahim
Adelaide Ilyasov
Olukemi Jemilugba
Devin Lin
William Lin
Jiajun Lin
Ashley Lopez
Josephine Man
Anonymous
Maria Martinez
Raquel McCallum
Brittany Mclarty
Joshua Muhammad
Joana Olivares
Kenya Pascascio
Caylan Pasley
Shedeline Paul
Kenneth Perez
Wayne Peterkin
Jacqueline Pineda
Kaustubh Prabhakar
Nikhil Prajith Kumar
Utsha Saha
Jessie Sarmiento
Astride Toh
Frank Vasquez
Leslie Villegas
Anonymous